Black Friday 2021: 50% Off Pulsedive Threat Intelligence Pro, API Plans
All the details and FAQs around Pulsedive's Black Friday 2021 promotion.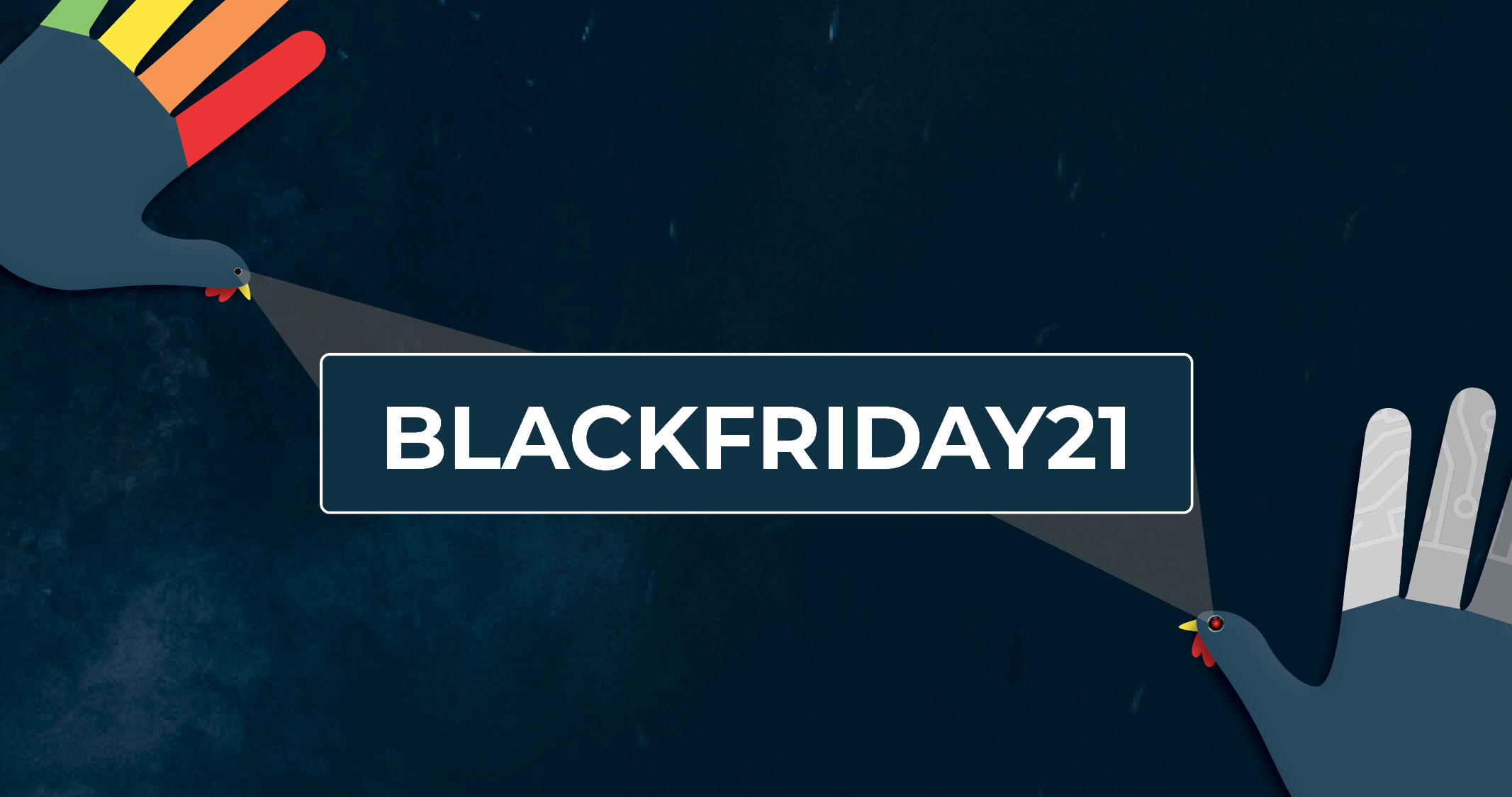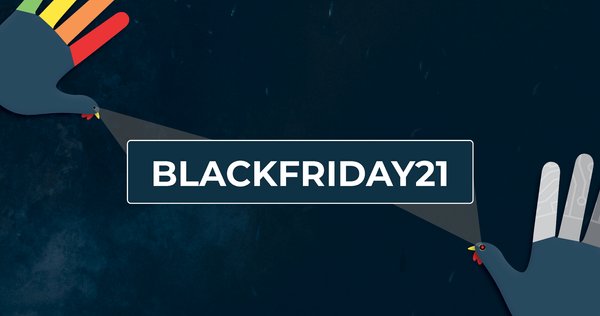 For Black Friday this year, we're offering the cyber threat intelligence community our biggest deal yet. Below is the deal overview, common questions and clarifications.
TL;DR
Get 50% off 12 months of Pulsedive Pro or API by using code "BLACKFRIDAY21" during checkout before 11/30/2021.
What's The Deal?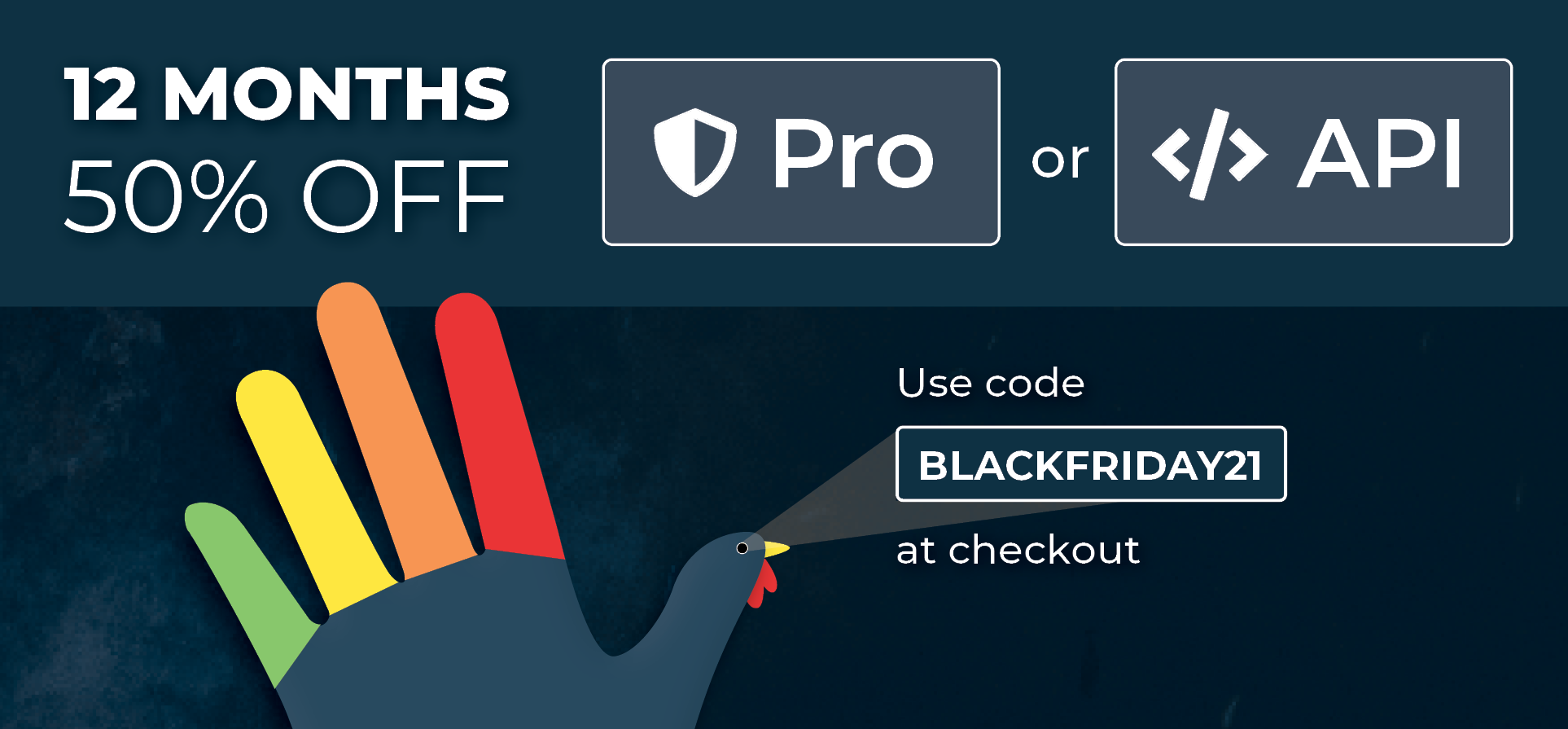 Discount: 50% off Pulsedive Pro and Pulsedive API plans (applies to all available monthly and annual plans, with savings up to $3,600)
Term: up to 12 months, cancel any time
Valid Until: midnight on Tuesday November 30, 2021
Who's Eligible: new customers only, limit 1 redemption per account
How to Redeem: on the Pulsedive purchase page, select your desired product, plan, billing schedule, and enter promo code: BLACKFRIDAY21
Purchase: https://pulsedive.com/purchase/?code=BLACKFRIDAY21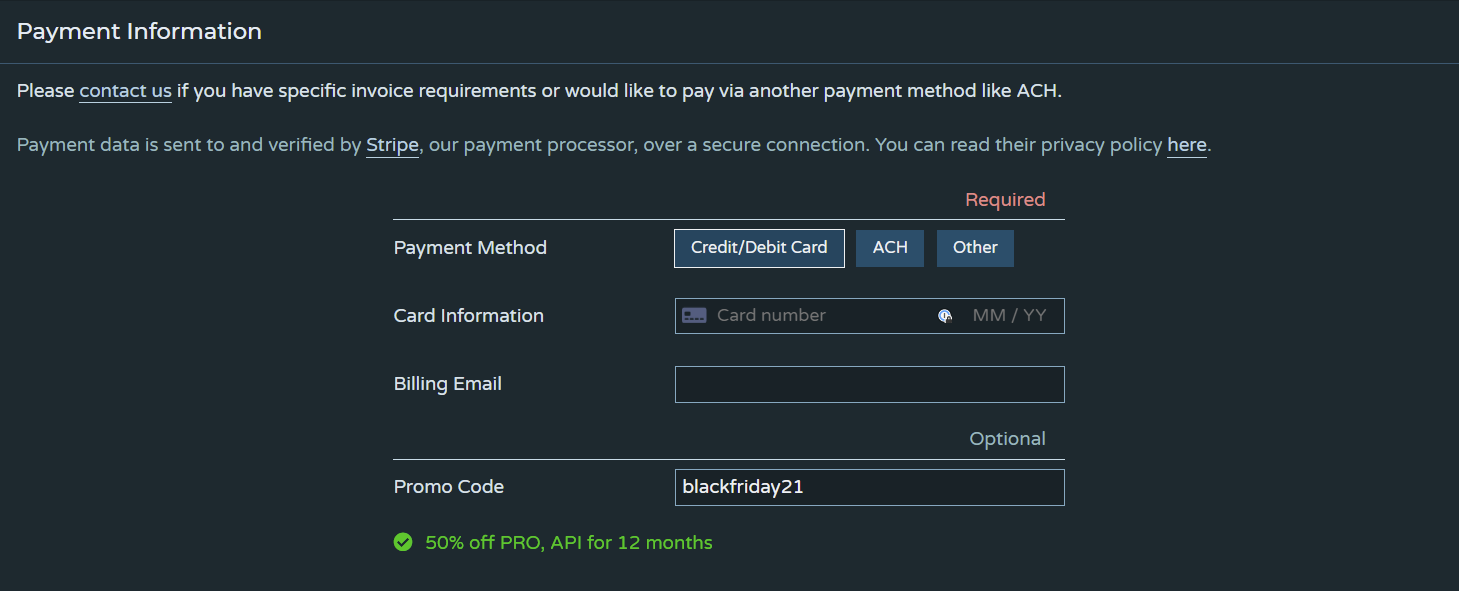 Get Help: email support@pulsedive.com and describe your issue
What If...
I want to cancel?
You can cancel and manage your subscriptions any time under: https://pulsedive.com/account/
When you cancel, your subscription will end immediately and you will not be billed in the future. You can re-subscribe or upgrade Pulsedive plans under your account page, but the discount will no longer apply.
I don't have an account?
You can use the BlackFriday21 code when you visit https://pulsedive.com/purchase/?code=BLACKFRIDAY21. After completing your purchase, we will send a registration link to create your account. Keep an eye on your emails.
If you already have a free account, make sure you're logged in to upgrade.
I want both API and Pro?
Every API license automatically comes with a Pro subscription. You only need to use the code with the API plan you want to get both.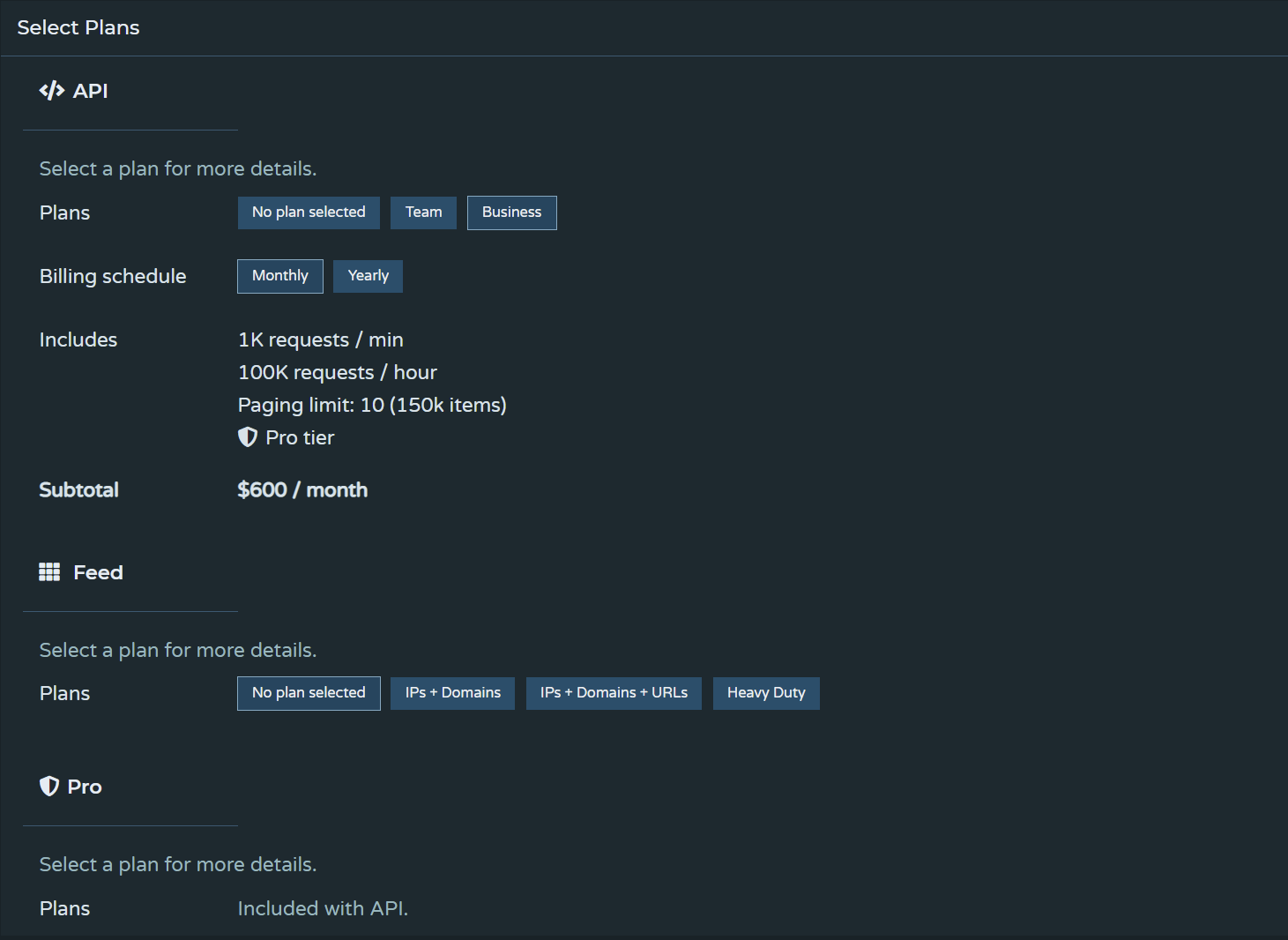 I want a custom bundle? (e.g. multiple Pro seats or products)
We happily offer custom bundles for teams, including multiple Pro licenses and/or discounts when purchasing multiple products together. If interested, send an email to sales@pulsedive.com with what you're looking to purchase.
I want to learn more before making a decision?
Here are some useful links if you want to know more about Pulsedive, Pro, and API products.
Pro
API
🦃 Happy Black Friday deal hunting!
For other infosec deals, check out these Black Friday 2021 lists: