Threat Researcher Role Q&A
Answers to some of the most frequently asked questions about the Threat Researcher role, including what it entails, expectations & requirements, and how we operate.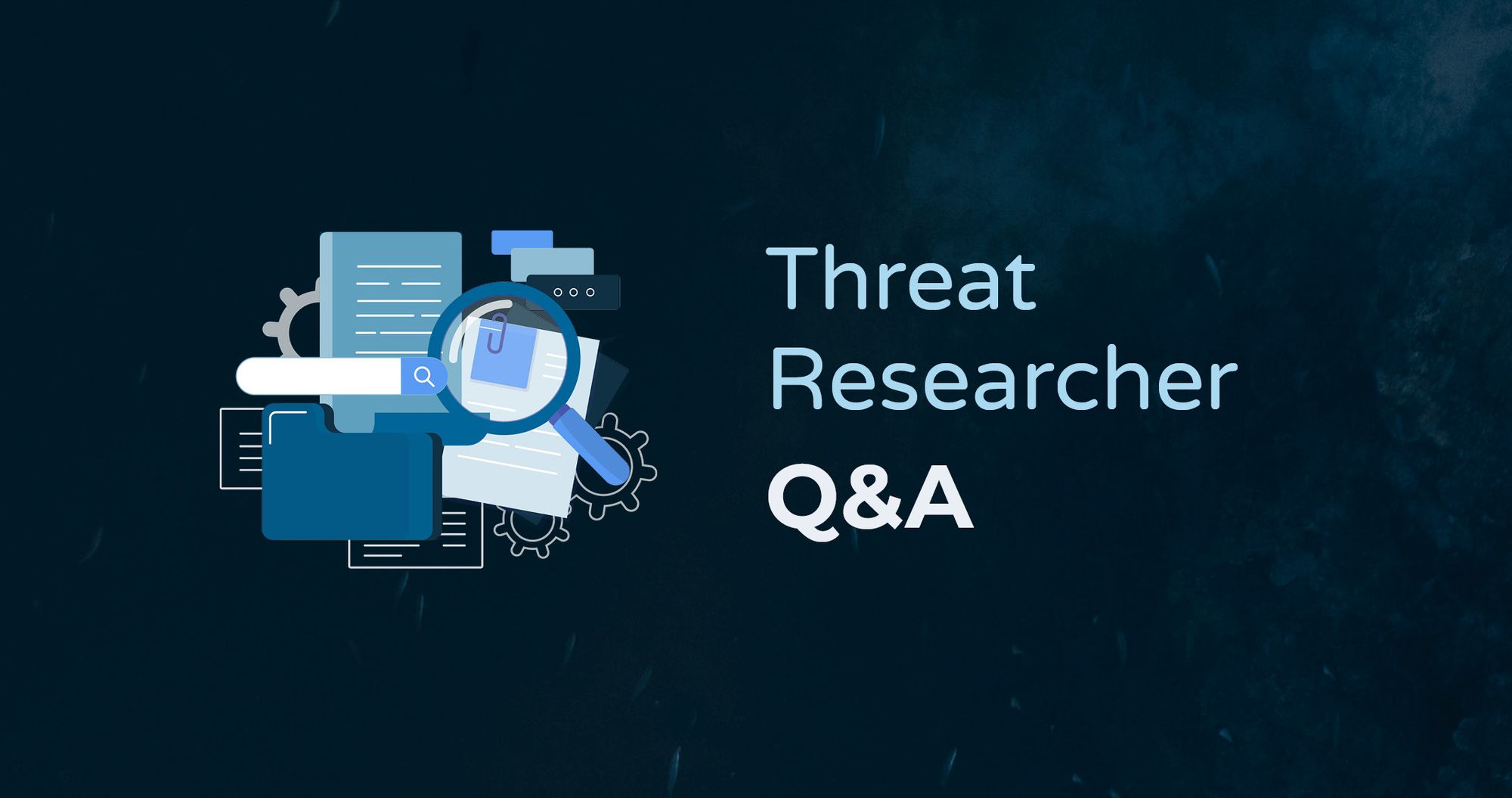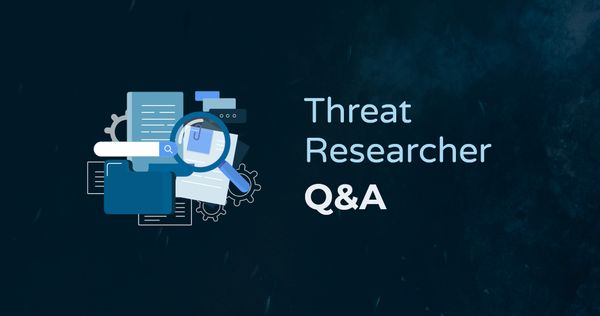 We're so grateful for the interest shown by the community in our Threat Researcher role.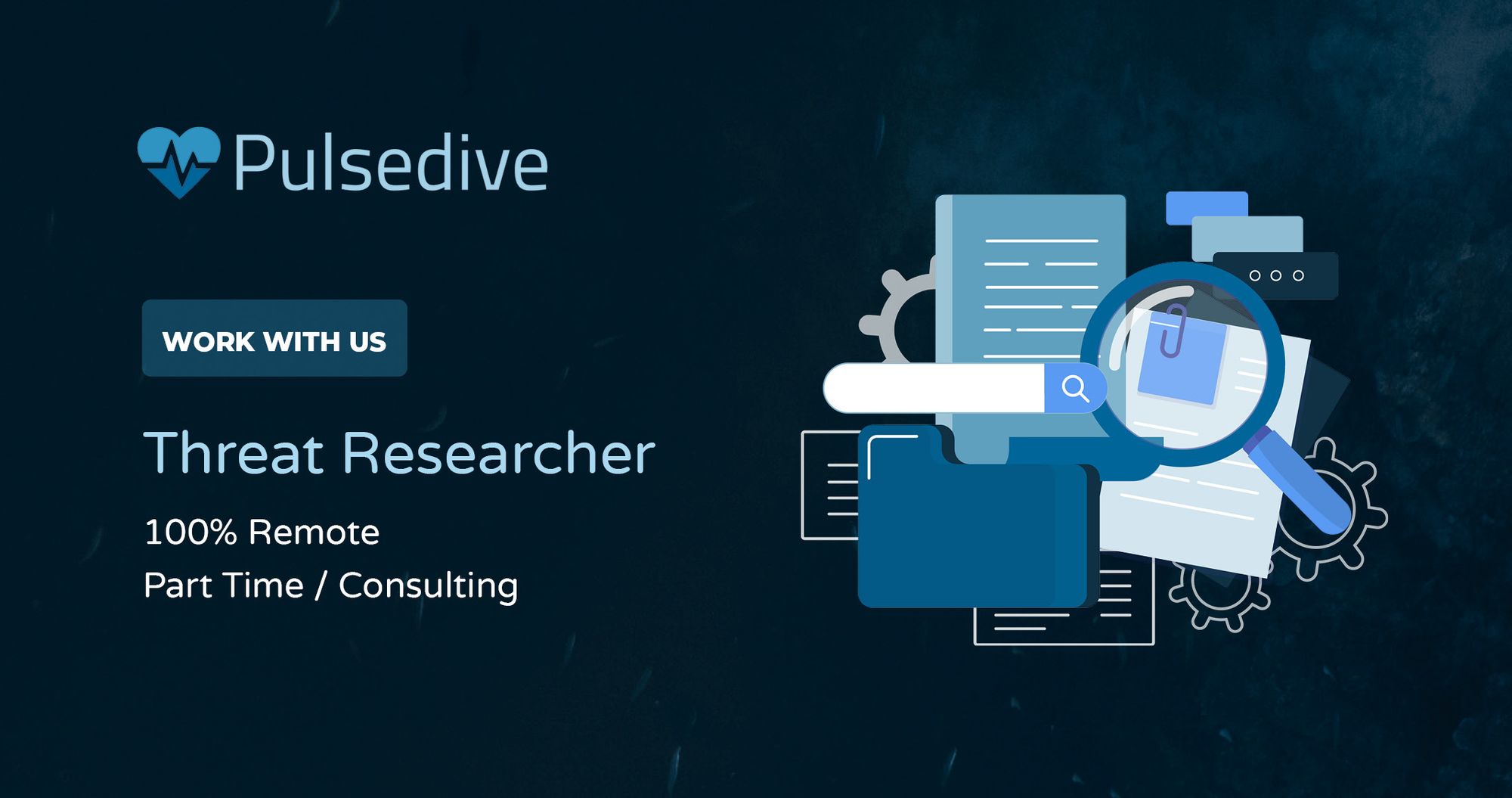 Update: We are no longer accepting applications for this role at this time. Thank you for your continued interest and enthusiasm. If you are interested in working with Pulsedive and want us to have your information for future opportunities, send your materials to: talent@pulsedive.com.
Since we opened the role this past Monday, we received - and answered - several important questions via DM, email, and Slack. To make the process more transparent and fair, we're sharing this information with others who may be wondering the same.
Below, we cover some of the most frequently asked questions about the Threat Researcher role, including what it entails, expectations & requirements, and how we operate. More questions may be added.
Are you still accepting applications?
No. This role was open from January 30 to February 21, 2023. If you are interested in future opportunities with Pulsedive, send your resume and relevant information to talent@pulsedive.com
Is this position for US-based candidates only?
Not at all. This role is 100% remote and global. You can be located anywhere in the world.
It's part-time, so is the contract exclusive?
Pulsedive does not require exclusivity. You may be employed full-time, have other clients, and/or maintain a personal blog/home lab. We have standard terms clarifying that we cannot and will not use the content you've produced elsewhere for Pulsedive deliverables, and vice versa.
Otherwise, we advise checking that you do not have potential conflicts with any current employers/clients - they may have non-competes or related terms in your agreement. Unfortunately, in those cases, we won't be able to engage you (no matter how much we may want to).
What expectations do you have for the work schedule and availability? What kinds of deliverables are expected? What would a typical day look like?
I've combined these as the answers are all related.
We're looking for about 10 hours a week (~40 hours a month). This will cover the reading and processing of news, appropriately updating Pulsedive's dataset, writing threat summaries, and, as relevant, producing longer-form content. Depending on your interests, we are open to additional types of deliverables.
Day-to-day, that will be up to you. We'll have a Slack channel open for ongoing conversations and can throw on meetings as needed. Once we're onboarded and aligned on expectations/deliverables,  we'll have some check-ins and be available to keep things moving forward. However, you won't be required to be "on" at any point or during specific hours. Our goal is to engage someone on a consulting basis who is trustworthy, communicative, and genuinely interested  - not to tell you how to get good work done.
The Pulsedive team is based in the US Eastern Time (GMT-5), so expect that we're most responsive and available for meetings during EST daytime.
Do you need to know languages other than English or be an expert in a particular area/geography?
Additional languages and areas of niche expertise are not required. However, knowing a 2nd (...or 3rd, 4th, 5th) language is a plus. English doesn't have to be your native language, but this role requires strong fluency in written communication. Being passionate about a particular area of threat intelligence research is also a plus, especially if you have examples to showcase.
Note: We may open more roles in the future, which may have other focus areas. If you want to get your resume in front of us with this in mind, it doesn't hurt to send one in.
Do I need to be very familiar with Pulsedive to be successful?
Nope! Familiarity using our community platform or products will probably make onboarding faster. However, it's okay if you've never used us.
That being said, it will meaningfully strengthen your candidacy to showcase...
Experience with CTI-related search, enrichment, and analysis tools
Responsibility for curating threat data and information in a TIP or elsewhere
A lot of my work is confidential / cannot be discussed. Does that negatively impact my application?
We understand due to the nature of some roles, you won't be able to share the materials you've produced or discuss experiences in detail. However, your resume should still be able to represent your capabilities, toolsets, and deliverables enough to pass screening if you're qualified. Redactions are totally fine as well.
Luckily, there's a ton of public threat intel information you can reference and discuss to give you a chance to show off your stuff during screenings and an interview. The nature of this role is research with the intent of public dissemination, so being well-versed in it is essential.